FIELD TEST SITE
Each row has the same items pop cans, bottle caps, nuts & bolts, and coins. Each column is 2" deeper.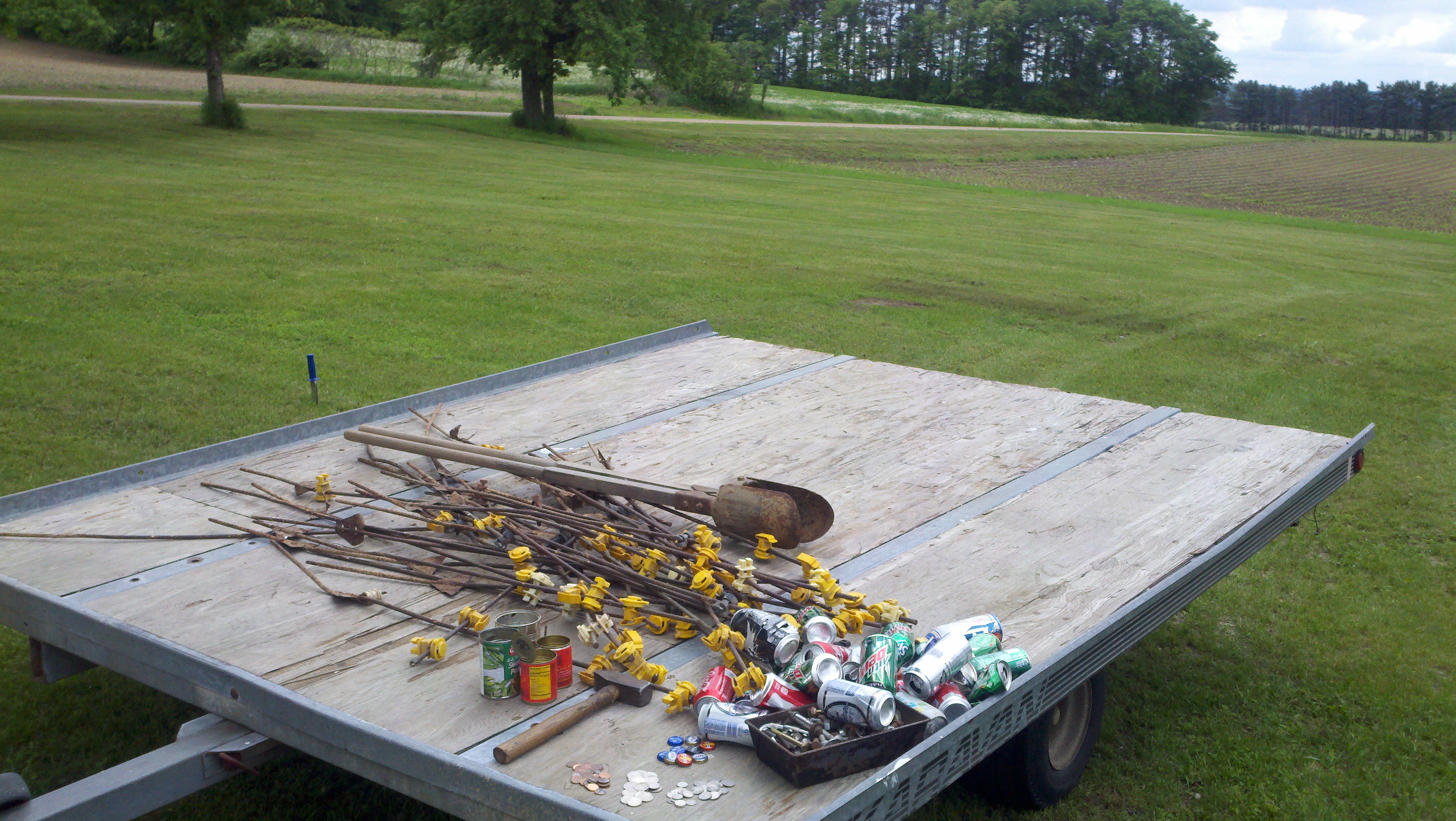 First we started with a bunch of coins and junk.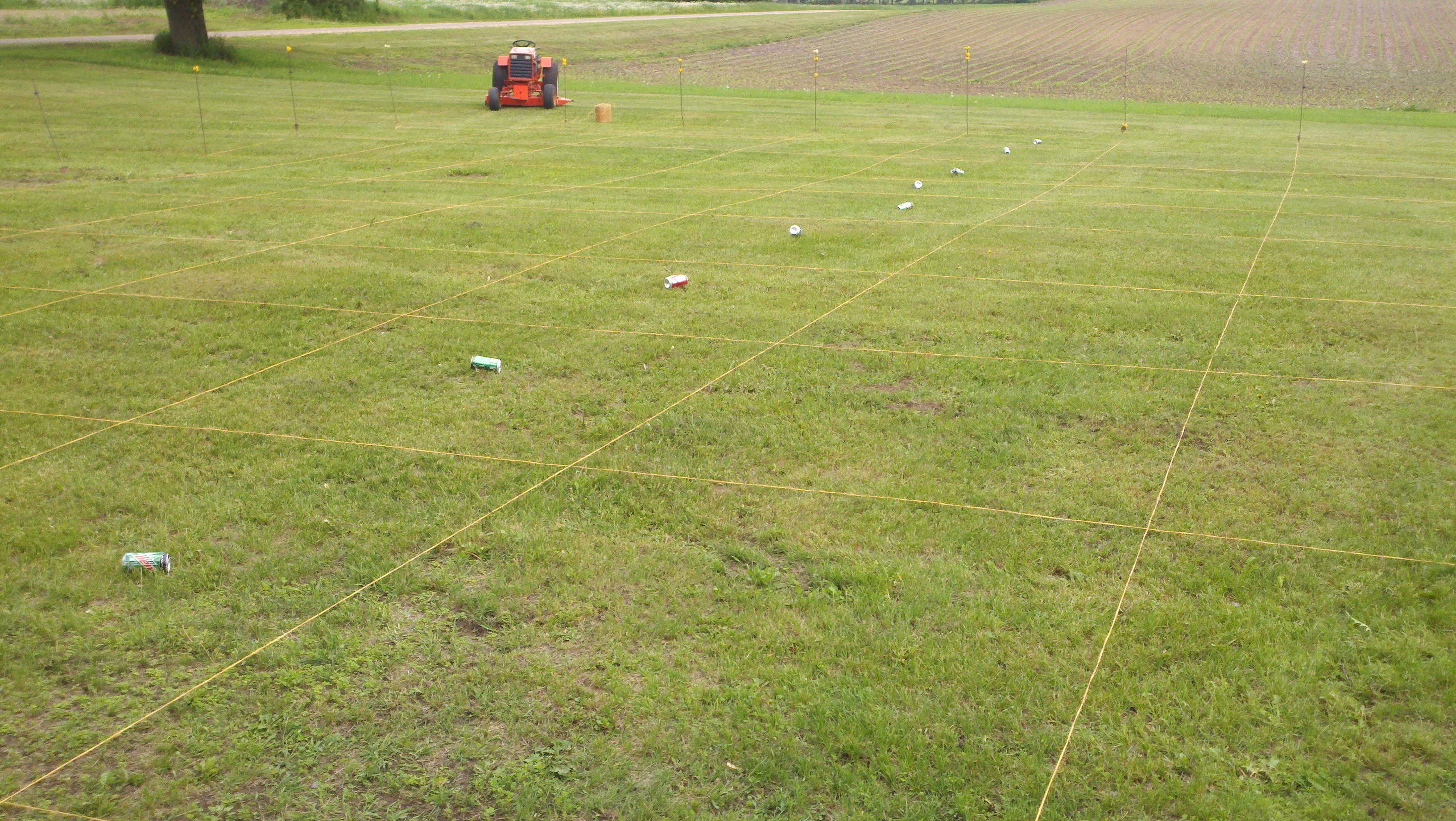 Then we setup the grid of rows and columns.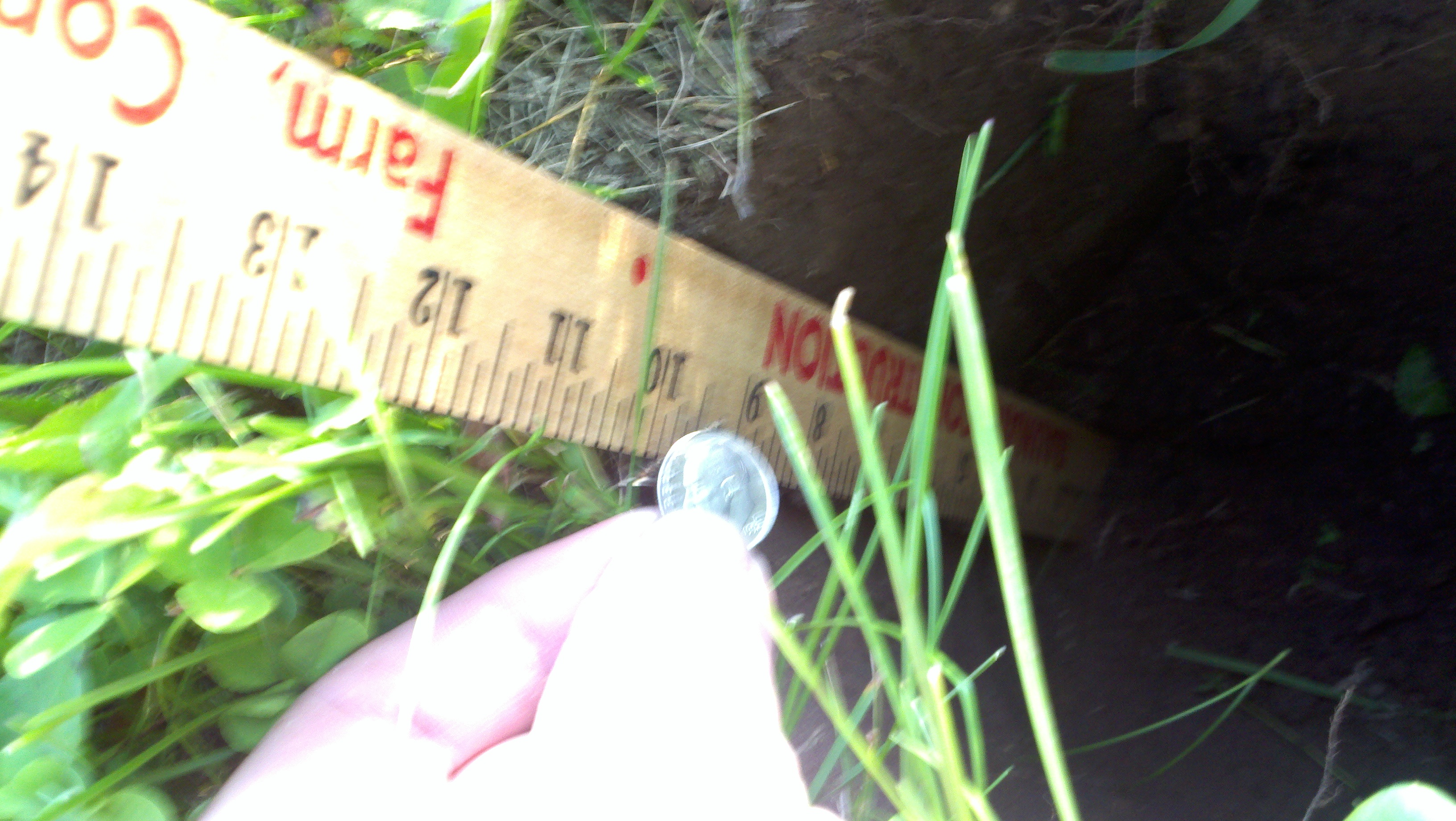 Then dig lots of holes and bury some treasure.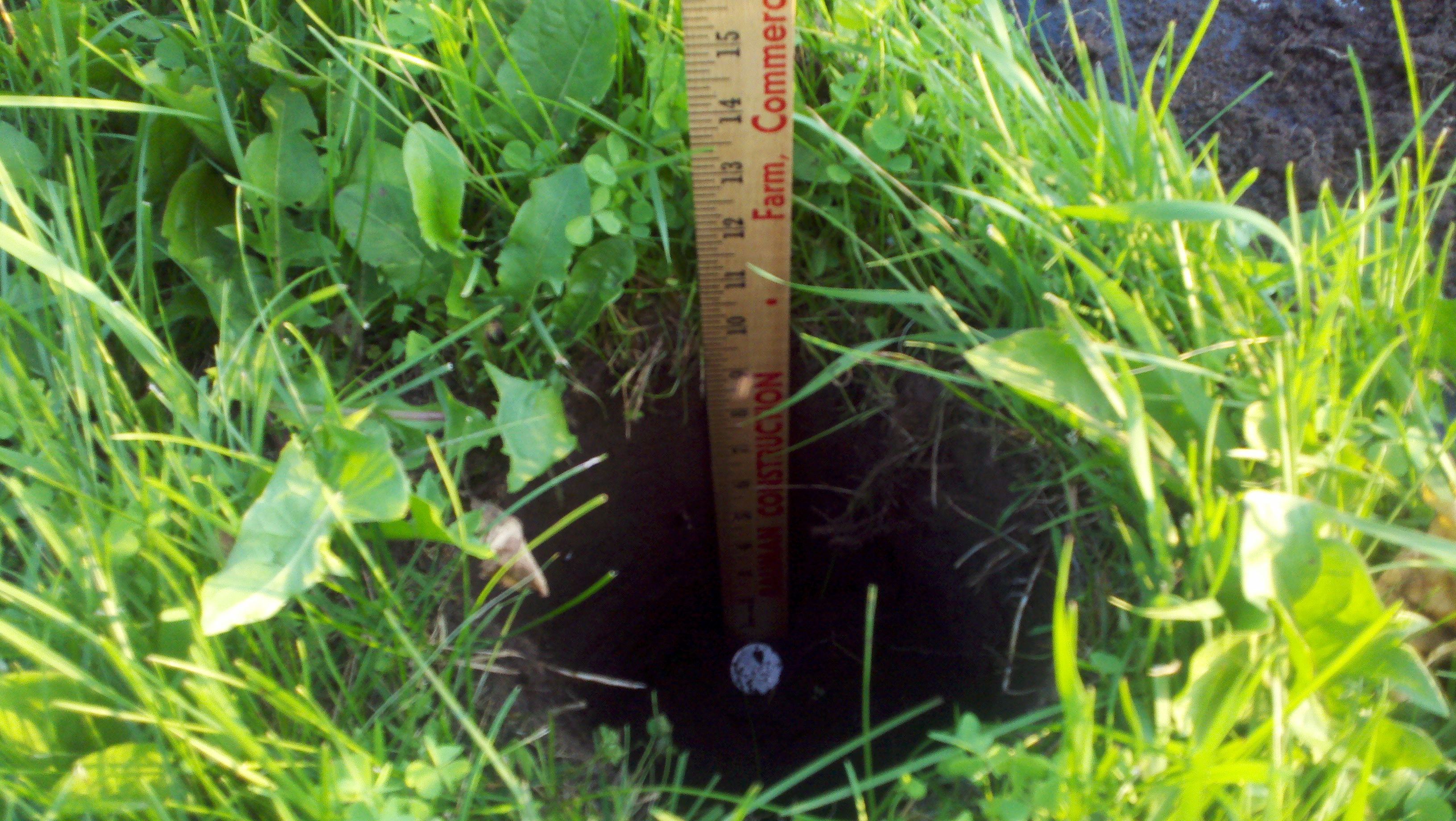 Can your detector discriminate a quarter at 10 inches?